Products tagged with 'shredder'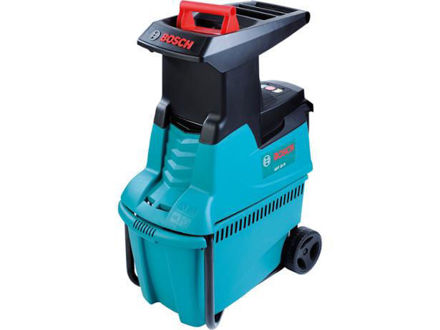 W04779
Bosch AXT 25 D Garden Shredder. To process large amount of woody material, the Bosch AXT25D is an ideal electric garden shredder. A 2500-watt motor drives the crushing wheel, pulling waste into the intake hopper where it is processed and dropped into the 53-litre collection box. The hopper is also removable, allowing for both easy filling and convenient shredding, and also makes the machine extremely easy to store, reducing the height of the shredder to only 67cm. Also featuring wheels to ensure the machine is as easy as possible to move between the storage area and the operating area. This shredder is also part of Bosch's "quiet" range, which means it is specifically designed to ensure a pleasant working environment through low noise emissions.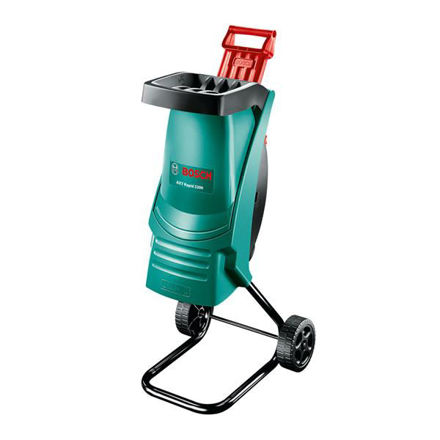 W04780
Bosch AXT2200 Rapid Shredder is a fast, yet powerful garden shredder. Efficient, high-speed cutting performance for shredding all soft green garden debris. Swiss laser-cut blades are extra sharp and very durable. High-speed Bosch Powerdrive motor features the highest torque in its class. Fast-feed hopper and practical plunger for material throughput of 90 kg/h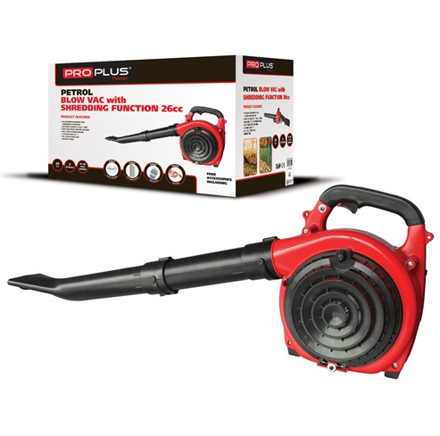 W04249
The Pro-Plus Petrol Blow Vac is a highly effective combination of leaf blower / vacuum / shredder that provides home, estate, leisure and amenity users with a versatile machine. It's ideal for blowing, collecting and shredding leaves and other light, loose garden debris to suit individual requirements. It's also ideal for clearing cut grass. This leaf blower is supplied with a single over-shoulder support harness for vacuuming operations. Changing the machine to shredder / vacuum mode is simple, requiring only the removal of the blower nozzle and the fitting of the debris pick up tube, material delivery pipe and 30 litre collection bag. Perfect for all your heavy duty DIY jobs around the garden.