Products tagged with 'hedge trimmer'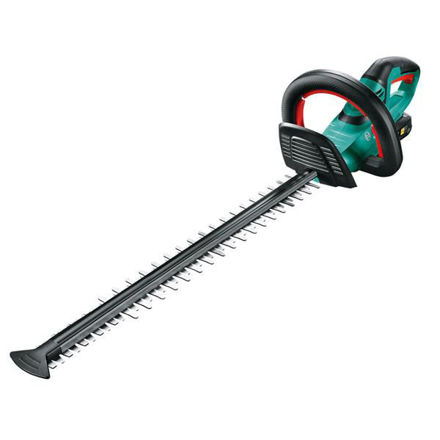 W04786
The Bosch AHS 55-20 LI Hedge Trimmer is perfect for trimming medium-sized hedges. It's multi-position front handle enables comfortable & convenient working in any position. Featuring 'quick-cut' technology for precise cutting with a single sweep. Anti-blocking system cuts through thick and stubborn branches with ease.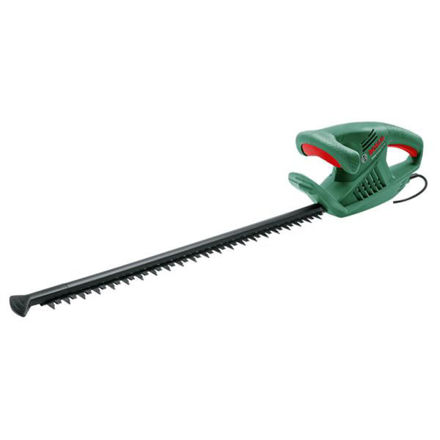 W04783
Lightweight and ergonomically designed, the Bosch Easy Hedge Cut 55 is perfect for trimming small and medium-sized hedges and bushes. It's high-performance 450 W motor delivers power and excellent results while the balanced weight with ergonomic handling brings comfort in any working position! It has a 55cm blade length and a 16-mm tooth-gap designed for light trimming work and a blade-tip protector for trimming along walls and paths safely.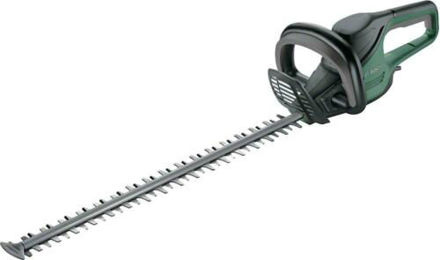 W04784
The corded Universal Hedge cut 60 is perfect for trimming medium-sized hedges, quickly and quietly. Encased in the ProSilence 91 dB sound-dampening shell is an energy-efficient 480 W motor, delivering the optimal power and performance with a reduced energy demand and 80% quieter than our leading hedgecutters. A high-torque slipping clutch enables cutting through thicker branches with ease and without damage to the motor. Its 60-cm-long, laser-cut, diamond-ground blades with a 30-mm tooth opening cut effortlessly through branches up to 30 mm wide for fast and impressive results. This hedgecutter is perfect for trimming laurel, yew, holly, hornbeam, and leylandii hedges.