Products tagged with 'electric pressure washer'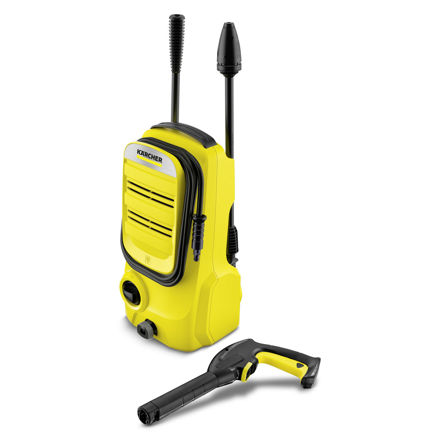 W07055
The Kärcher K2 Compact pressure washer is lightweight and can tackle any outdoor cleaning task. Whether you're looking to gently clean delicate paintwork on your car, or need to remove stubborn dirt from a hard surface, the K2 Compact is up to the task. The unit is compact enough to be stored in a shed or transported in the boot of the car. The K2 Compact is easy to carry and use, with the cables, hose and accessories all storing neatly on the machine. The K2 Compact pressure washer comes with a trigger gun, a one-way lance and a dirt blaster lance that delivers outstanding cleaning performance. There's also a 4m high pressure hose to give you plenty of reach, and a detergent suction feature for easy application of detergent while you're cleaning. The plastic casing is impact-resistant and durable, with all components and fixings designed to the highest Kärcher quality standards.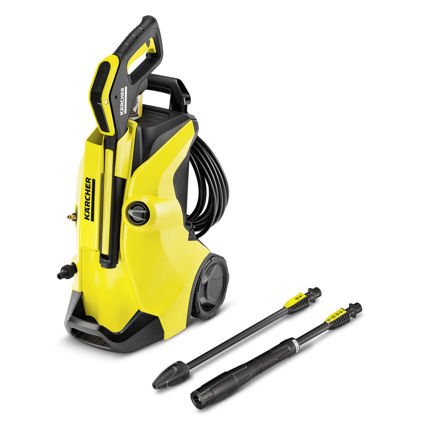 W00774
The K4 Full Control is the perfect partner for tackling tough, medium-sized cleaning tasks. This model comes with a dirt blaster and a vario power spray lance.
W00862
The Kärcher K 7 Compact pressure washer is compact, handy and powerful. The device has a water-cooled motor and is designed for frequent cleaning jobs and stubborn dirt around the house. Equipped with two carrying handles and an improved telescopic handle, the pressure washer is easy to transport and packs neatly into a small space for storage. The K 7 Compact has improved on-board storage for the hose, cable and accessories. Furthermore, the K 7 Compact includes an anti-twist flexible 10 m high-pressure hose which prevents the hose kinking. And in addition, a Quick Connect gun, a vario lance which is simply twisted to adjust the pressure, and a dirt blaster with rotating point jet which removes even the most stubborn dirt without leaving a residue. The Kärcher K 7 Compact pressure washer is backed by the 3-year Karcher guarantee.