Products tagged with 'designer fire'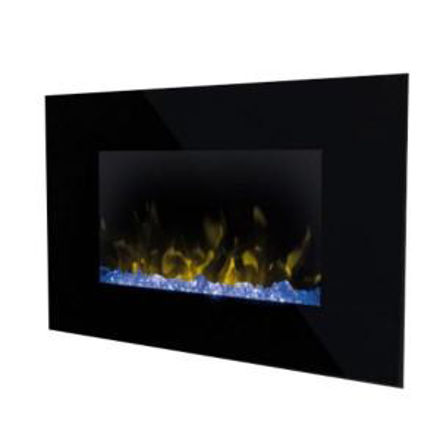 L00607
The Artsia wall fire offers a fantastic array of coloured visuals in a beautiful black glass wall fire. Easily controlled by the remote control, you also experience a range of coloured flame and smoke effects alongside the brilliantly concealed 2kW electric fan heater. The thermostatic controls mean you can set your fire to produce heat when the room drops to a certain temperature, helping to maintain comfort in your home. The curved black frame is hung on the wall, providing a sense of depth to the various coloured backlighting settings.
L00597
This stylish inset fire is the perfect fireplace alternative. It has a black finish effect which adds contrast to the unique optiflame plus authentic flames. There is a bed of white pebbles which add contemporary style to the fireplace. A choice of two heat settings ensures your room is at the perfect temperature for you. The controls are located below the canopy; this means you have no unsightly buttons or dials in view. Designed to fits 16" and 18" fireplaces and all conventional flues with an inset depth of 70mm.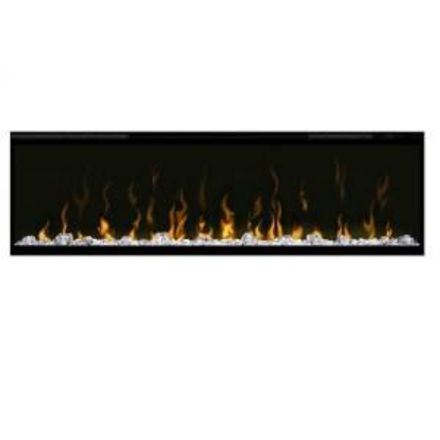 L00606
The Ignite is a modern and stylish electric fire featuring edge to edge glass to give a seamless finish. With its slim design it makes the prefect choice for building into a wall to create a modern centre piece or media wall in your home. The Ignite includes an easy to use remote control, all of the features can be operated from the remote or the manually controlled digital display on the fire. With the unique Dimplex Optiflame LED flame technology select from one of six colour themes or cycle through the variety of colours giving you flexibility to choose a theme to suit your home, you can also adjust the flame brightness and the acrylic ice fuel bed offers a contemporary look. Set the desired temperature for your room with the thermostat control, and with a choice of pre- set times the heat boost function can be activated to warm up a cool room or the runback timer to automatically turn off your fire. Comfort Saver technology automatically adjusts the fan speed and temperature to precisely match the requirements of the room based on the thermostat setting. If the temperature in the room rises significantly, i.e. sun coming through a window or central heating turns on, the heater will turn off and periodically turn back on to circulate the air around the unit, until the room temperature drops and requires the heater to be constantly on again.