Before buying a new toilet there are a few things that you need to take into consideration, firstly is it modern or traditional? Getting this right will enhance the design of the space. If you have a small bathroom, there are many space-saving toilets available.
Check out the quick guide 'Choosing a W.C.' which breaks down the various types and aid in the selection of the W.C. to suit your needs.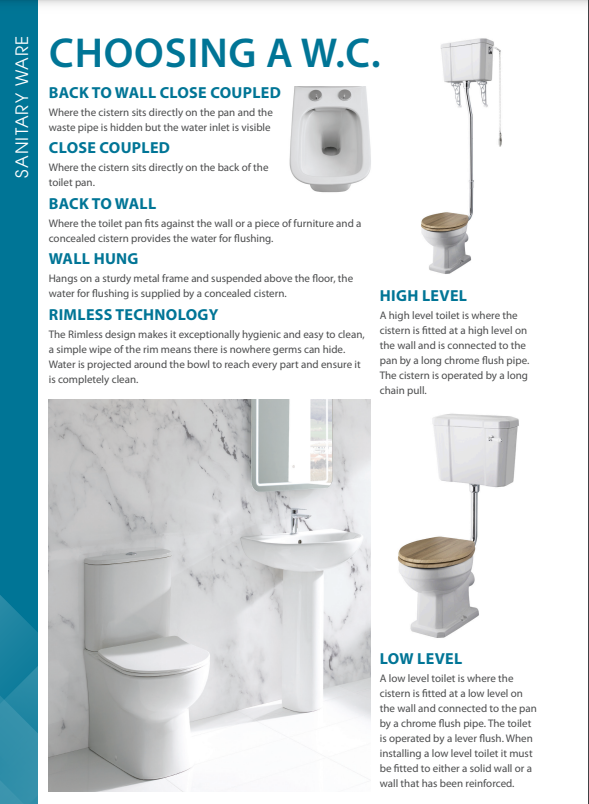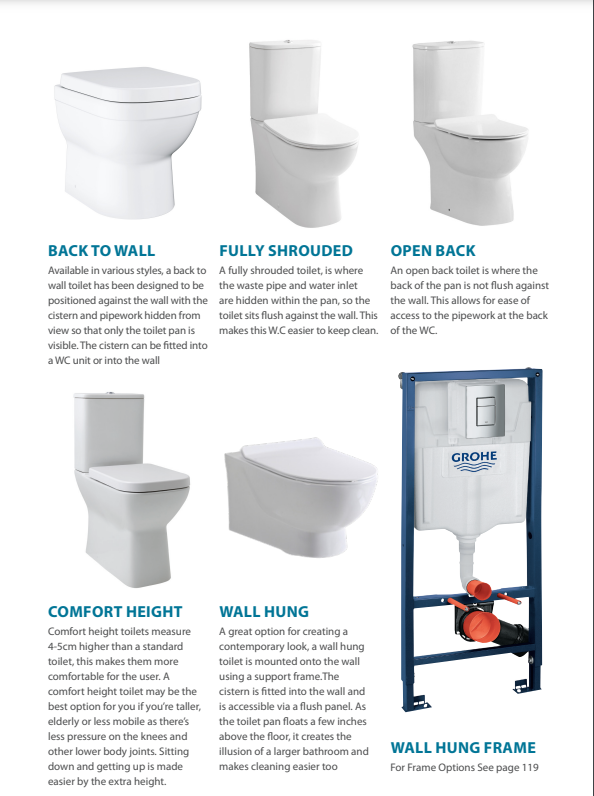 Please note that this is just a small selection out of an extensive range of products. We have a newly renovated bathroom showroom in our store, and our sales team will be able to take you through the catalogue and highlight other items that are available to order with a short lead time. We are very happy to offer free consultations and quotations, to help you design your perfect bathroom.